When we visit Georgia it is crazy.
My parent's house is a constant revolving door of visitors that are dying to see me... err... the Zabies.
Between friends and family we have has about 5-6 people a day visiting.
I love it.
It reminds me of when I was a teenager.
Everyone loved to hang out at my house.


We haven't had many play dates since we got here but we did get to see my long-time,
best friend and her son on Tuesday.
Morgan and I have been friends since middle school, our birthdays are two days apart and our due dates with our babies were only 3 days apart.
Morgan is a teacher and, luckily. is on February break this week.
Porter loved having the girls to himself.
It was so much fun seeing these little ones play together!
Linking up with: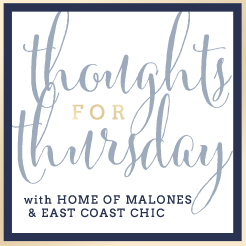 3 Comments »